Whistler is an ultimate hiking destination with unbeatable scenery, endless trails, year-round hiking, and safety, accessibility for hikers of all levels.
Are you looking for a destination that offers breathtaking views, fresh mountain air, and endless hiking trails? Look no further than Whistler, the ultimate hiking destination. Located in British Columbia, Canada, Whistler offers something for hikers of all skill levels. In this blog, we'll explore why Whistler is the ultimate hiking destination and why you should plan your next hiking adventure there.
Unbeatable Scenery One of the main draws of Whistler is its unbeatable scenery. Hikers can take in stunning views of the Coast Mountains, alpine meadows, and glacial lakes. The area is also home to diverse wildlife, including black bears, bald eagles, and mountain goats. Whistler's scenery is truly one of a kind and offers an unforgettable experience for hikers.
Endless Hiking Trails Whistler has a vast network of hiking trails, ranging from easy walks to challenging multi-day treks. Whether you're looking for a leisurely stroll or a challenging adventure, Whistler has a trail for you. Some of the most popular trails include the Whistler Valley Trail, Rainbow Lake Trail, and the High Note Trail. Each of these trails offers its unique challenges and rewards, making Whistler a destination that hikers can return to again and again.
HIKING UP WHISTLER
Easy Access Whistler is easily accessible by car, bus, or shuttle from Vancouver, making it a convenient destination for hikers from all over the world. Once in Whistler, many hiking trails are accessible by foot or by taking the Whistler gondola, which provides stunning views of the surrounding mountains.
Year-Round Hiking While Whistler is known for its world-class skiing and snowboarding, it's also an excellent destination for year-round hiking. In the summer months, hikers can enjoy warm temperatures, long days, and stunning wildflowers. In the fall, the changing leaves offer a new perspective on the trails, and in the winter, hikers can enjoy snowshoeing and winter hiking.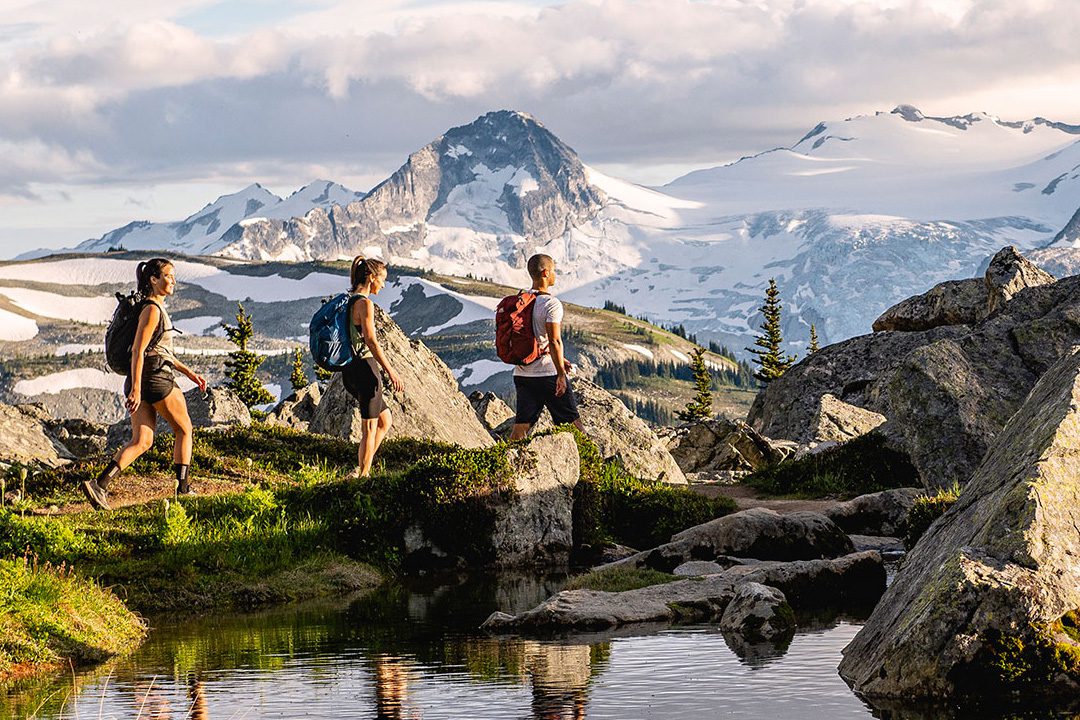 Safety and Accessibility Whistler's hiking trails are well maintained, making them safe and accessible for hikers of all skill levels. Many trails are also clearly marked, so hikers can easily navigate their way through the mountains. Additionally, the area has experienced guides and tour operators, who can provide expert advice and ensure a safe and enjoyable hiking experience.
In conclusion, Whistler is the ultimate hiking destination, offering unbeatable scenery, endless hiking trails, easy access, year-round hiking, and safety and accessibility. So, if you're looking for an unforgettable hiking adventure, pack your bags and head to Whistler. You won't be disappointed!