Experience the Thrills of Crankworx Whistler Mountain Bike Festival
Dates: July 21 – 30, 2023
Prepare to immerse yourself in the heart-pounding world of gravity-fueled mountain biking at the renowned Crankworx Whistler festival. This extraordinary event brings together the greatest riders and bike enthusiasts from across the globe for an exhilarating 10-day celebration of all things mountain biking. From intense racing and awe-inspiring slopestyle competitions to Kidsworx events and exciting bike demos, there's something for everyone at Crankworx Whistler. Don't miss out on the chance to shred Whistler's legendary trails alongside like-minded bike fans.
Travel Tip:
To ensure you make the most of your summer events, it's advisable to plan ahead. Avoid peak travel times, take advantage of car-free transportation options, utilize the free bike valet service, and enjoy the convenience of free transit.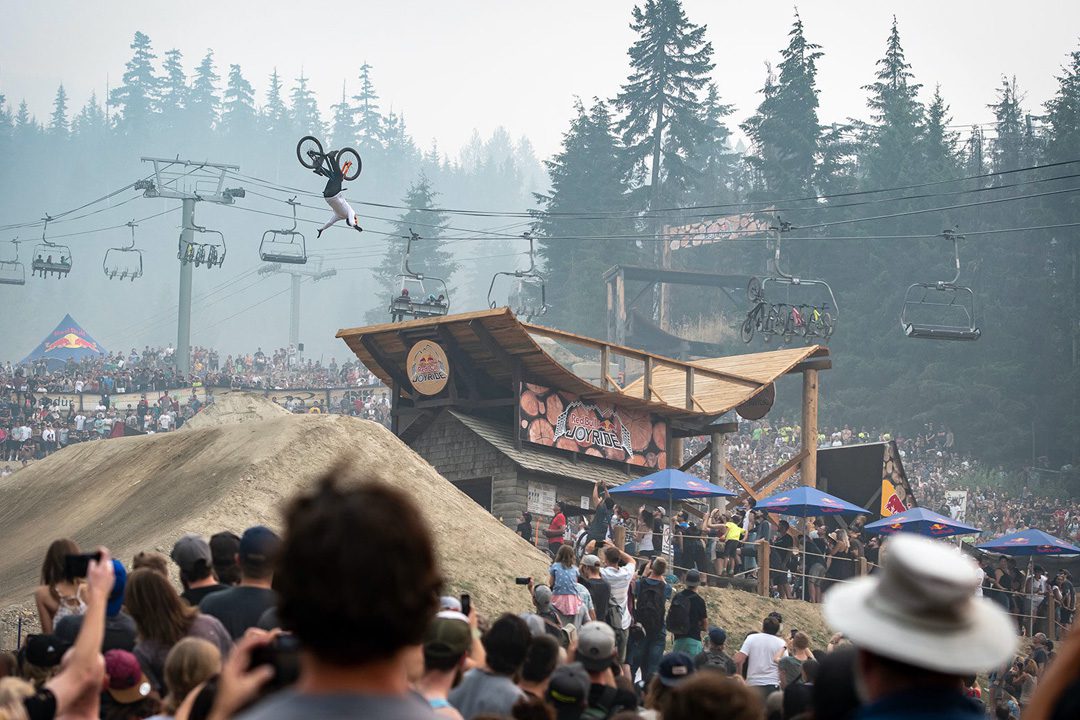 Highlights of the 2023 Crankworx Whistler Schedule
Each day of the festival is brimming with thrilling events, races, and demonstrations, with many of them being free to watch. Discover more about the exciting lineup of events and check the spectator schedule below to find the highlights for each day.
Unforgettable Accommodations for Crankworx. Crankworx is the ultimate gravity-fueled, progressive mountain bike festival that showcases the fearlessness and talent of the sport's most exceptional athletes. As one of the world's premier mountain bike festivals, Crankworx guarantees an experience that will keep you on the edge of your seat.
Whistler is a place that has witnessed countless groundbreaking moments in the history of freeride mountain biking. Crankworx stands as a testament to the force of gravity and the unwavering passion of its participants. From prodigious phenoms to seasoned veterans, daring aeronauts to skillful tricksters, adrenaline-fueled speed-freaks to masterful enduro riders, all the best mountain bike athletes answer gravity's call at this remarkable festival. To truly immerse yourself in the action, there's no better place to be than trackside.
Whether you're tearing down the iconic A-Line trail alongside industry pros or taking in the jaw-dropping Slope Style event from the comfort of the GLC patio, Crankworx is the ultimate destination. At Premium Experiences, we have you covered with a wide range of accommodation options, from luxury condos to luxury house rentals, all catered to meet the needs of mountain biking enthusiasts. Explore our collection of bike-friendly properties online or give us a call at 1.804.0528 to secure your booking.